TimelapseTO is an initiative created by Canadian Urban Institute and Maximum City to engage youth in discussions about the changes happening in their community.
5 Timelapse workshops were held across the city in 2017. The workshops used large-scale maps and colourful, tactile materials to give youth the opportunity to imagine, design and discuss their future of their neighbourhood.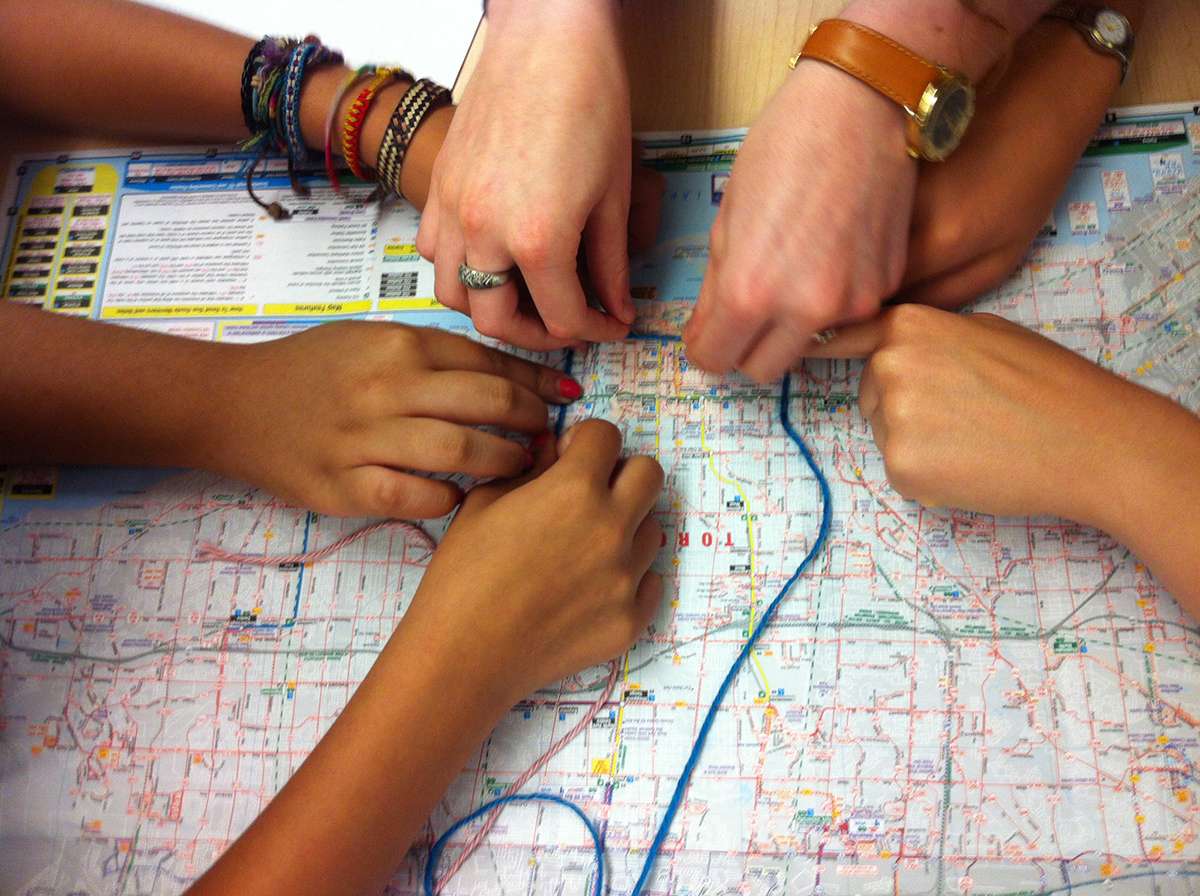 ... works with schools, communities, and governments to learn and live in better cities. We offer public consultation and engagement, facilitation, and teaching and learning. We specialize in the use of creative methods to engage populations not usually reached by policy, design, and development processes, with a particular focus on youth. Our summer citybuilding programs have operated at UTS since 2011.
...was established in Toronto in 1990 as Canada's applied urban policy institute. Our mandate is to build wisdom and inspire leadership for healthy urban development. As a non-profit, non-partisan organization, CUI acts with integrity, impartiality and a commitment to achieving positive change.
... is an initiative focused on helping youth in the Greater Toronto Area to become more active, engaged and knowledgeable about the urban environment. The project is fueled by the Canadian urban Institute, while youth ambassadors are the leaders and drivers of this project.
TimelapseTO was created by the Canadian Urban Institute and Maximum City and funded by the Ontario150 Partnership Program.
For more information contact Ariana Cancelli: acancelli@canurb.org